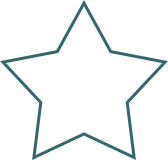 Cherishing American Values and Oppurtunities
Living in the United States of America is a type of lifestyle that every single citizen enjoys having because of the sacrifices taken from its people to preserve the future of their families' well beings. Whenever a person from outside the U.S. sees this country, they see freedom of speech, they se the amount of rights secured for a citizen, and most importanly they see a great oppurtunity to better their lives and create a better tomrrow for themselves as well as their beloved friends and families.


We should never forget those that helped us fight for our liberty to do what we wanted and love to do as united people. We want to be safe believing in a faith with faulters, or have nice things that wasn't possible before. We want to be a able to stand up for ourselves to give a voice to those that can't. We want to be able to stand ground against those that threaten our happiness.