Annual Report 2019
About
The Prada Group is a contemporary interpreter of changing scenarios. In a threedimensional temporal dialogue that combines the identity heritage of the past with demands and dynamics of the present and future perspectives, creativity molds ideas that transcend the boundaries of the ordinary and create an innovative vision of tomorrow.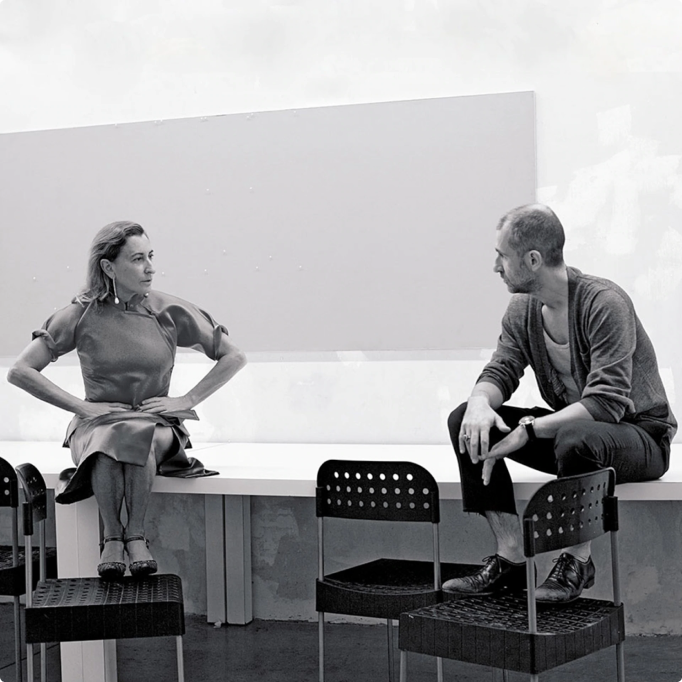 Pioneer of a vision that transcends fashion, the Prada Group inquisitively observes contemporary society and its interactions with very diverse and apparently distant cultural spheres.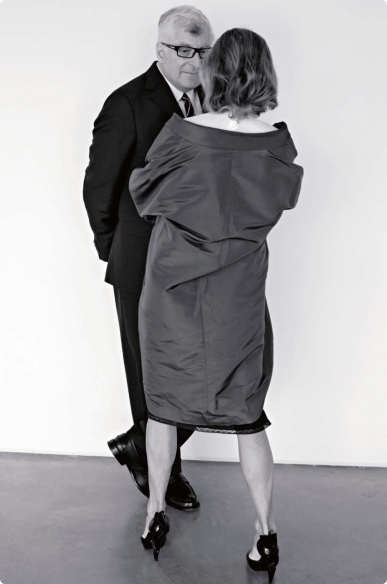 The Prada brand dates back to the beginning of the last century: in 1913, Mario Prada opened an exclusive store in the Galleria Vittorio Emanuele II, Milan, selling handbags, travel trunks, beauty cases, tasteful accessories, jewelry and other luxury items. Thanks to the innovative design of its goods, created using fine materials and sophisticated techniques, Prada rapidly acquired wide popularity across Europe.
The turning point for the Group came at the end of the 1970s when Miuccia Prada, Mario Prada's granddaughter, partnered with Tuscan entrepreneur Patrizio Bertelli to combine creativity with business acumen and lay the foundations for the ensuing international expansion.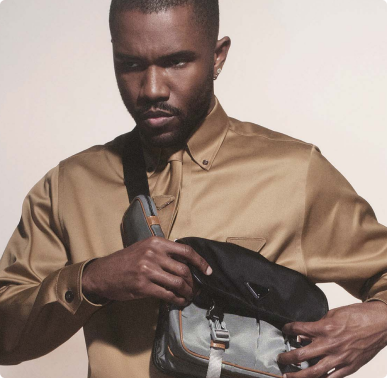 Prada
The Prada label has become one of the most coveted and widely-recognized brands in the fashion and luxury goods industry. Prada is synonymous with best of Italy's design and manufacturing tradition, sophisticated style and outstanding quality. As one of the most innovative fashion brands, it is capable of redefining the norm by anticipating and setting new trends. This is because Prada constantly applies its creative approach not only to design development, but also to the most novel production techniques, to communications and to its distribution network.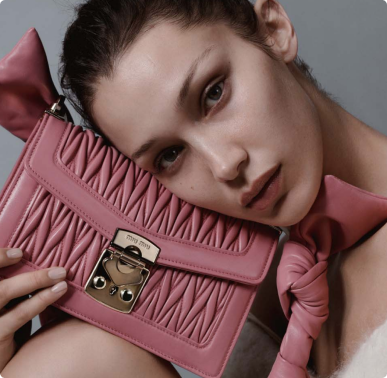 Miu Miu
Miu Miu was created in 1993 from Miuccia Prada's independent and unconventional spirit. It soon evolved into one of the leading fashion brands in the world by successfully embodying the same creativity, quality and culture of innovation on which all the Group's activities are based. Miu Miu is known for its fashionforward, sensual and provocative style, which seeks to evoke a sense of freedom and intimacy, along with attention to detail and quality. Miu Miu targets fashion conscious women driven by a modern spirit of exploration and experimentation in their fashion choices.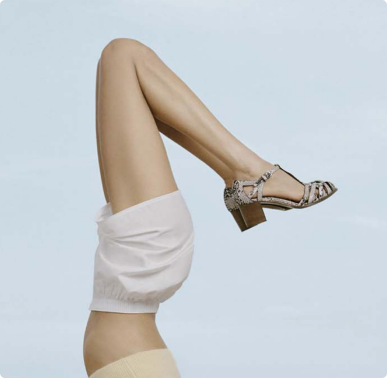 Church's
Church's has challenged the most formal rules of style throughout its history. Church's expresses contemporary luxury, keeping a centuries-old tradition. It began its distinctive journey when, thanks to a family heritage of handcrafted shoemaking experience dating back to 1675, the first Church's brand shoe factory was opened in 1873 at 30 Maple Street in Northampton, England. Over time, Church's turned a small cordwainer's workshop into a leading luxury footwear company.
Car Shoe
Small rubber studs set on a deconstructed sole have characterized the iconic Car Shoe loafer since 1963. Originating from a passion for race cars and fine shoes, this timeless accessory has become part of the imagery involving travel and motors. The Car Shoe brand is a symbol of an exclusive, relaxed lifestyle, inspired by luxury. Particularly suited for leisure time and informal occasions, the Car Shoe collections are targeted to a casual, well-dressed male and female clientele.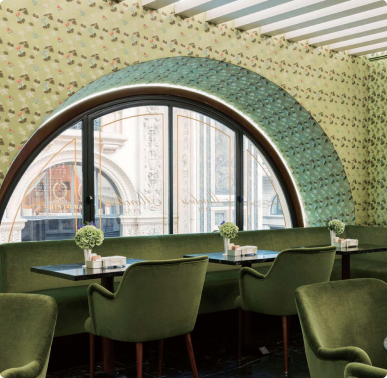 Marchesi 1824
In keeping with its history and tradition, Marchesi 1824 is one of the oldest and most famous pastry shops in Milan, synonymous with excellence due to its products offered, particularly chocolate and Panettone, the typical Milanese cake.
Profits
€255+ million of Net Income
in 2019 compared to €200+ million in 2018.
Sustainability, which has become increasingly relevant for value creation, made significant progress during the year. A Diversity & Inclusion Advisory Council was set up, the Prada Re-Nylon capsule collection was created to announce the ambitious plan to transition from virgin nylon to regenerated nylon, and the Fashion Pact was signed, a commitment shared among the leading fashion companies to reduce the fashion industry's environmental footprint.
€50+
million
more in 2019 than the year before
The Prada Group feels responsible for engaging in and cultivating virtuous behaviors that contribute to its sustainable growth and are examples of good practice within its industry.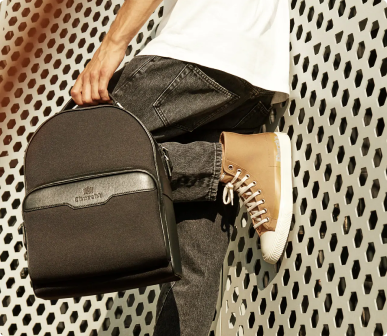 Net revenue
€3+
billion
from Sales and Royalties in 2019*
*Over €80 million more than 2018.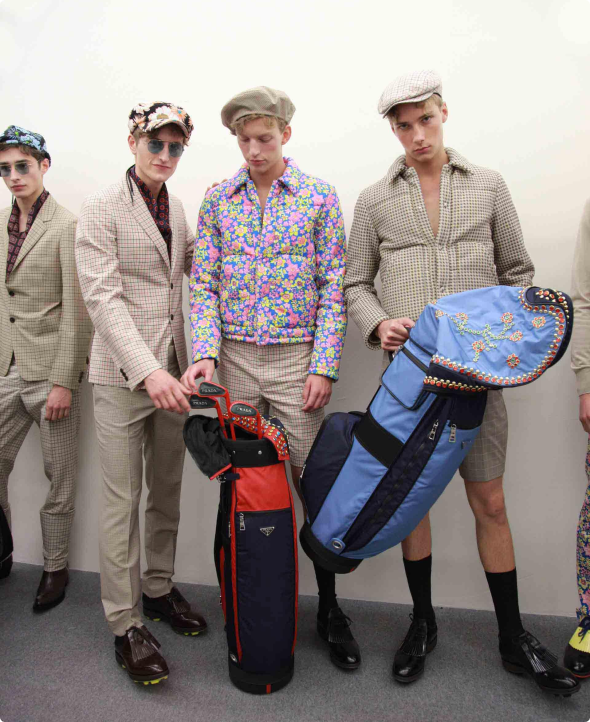 €2+
billion
from PRADA Sales in 2019*
*83% from the total Net Revenue.
€450
million
from MIU MIU
€69
million
from Church's
€19
million
from Car Shoe
& Marchesi
Prada retail net sales, supported by full-price sales that rose by 6.5% at constant exchange rates compared to the twelve months ended December 31, 2018, increased by 2.2% at constant exchange rates. All product categories grew at constant exchange rates in the retail channel, whereas the leather goods were slightly impacted by the wholesale trends.
Miu Miu retail net sales decreased by 2.2% at constant exchange rates compared to the twelve months ended December 31, 2018, showing anyway an improving performance along the period thanks to the trend of full-price sales which reported a growth of 5% compared to last year. The wholesale channel decreased compared to 2018, mainly in the leather goods division.
Church's brand net sales grew by 1% at current exchange rates and were steady at constant exchange rates. Growth in the wholesale channel was offset by a slight decline in the retail channel (-2.7% at constant exchange rates).
"Other brands" consists primarily of net sales of Marchesi 1824 brand patisserie products, which had double-digit growth from the prior twelve-month period.
Stores
The operating expenses rose by Euro 74.1 million from those of 2018 and by Euro 98.8 million compared with the operating expenses reported in the 2018 Pro-forma Consolidated Statement of Profit or Loss. The change was impacted by foreign exchange losses amounting to Euro 46 million, as well as higher expenses for communications, attributable fundamentally to more events and media spending (some Euro 20 million), and labor costs, mainly due to the expansion of the sales force (some Euro 17 million).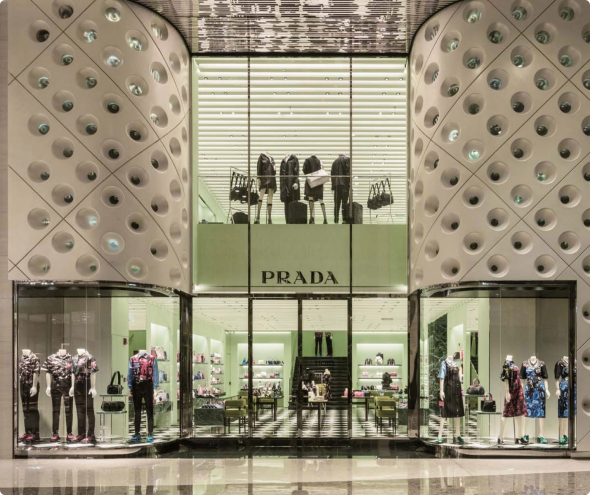 410
PRADA
160
Miu Miu
62
Church's
6
Marchesi
3
Car Shoe