Four Freedoms

by Norman Rockwell
In his January 1941 address to Congress, President Franklin Delano Roosevelt articulated his vision for a postwar world founded on four basic human freedoms: freedom of speech, freedom of worship, freedom from want, and freedom from fear. In the spring of 1942, Norman Rockwell was working on a piece commissioned by the Ordnance Department of the U.S. Army, a painting of a machine gunner in need of ammunition. Posters of the gunner, titled Let's Give Him Enough and On Time, were distributed to ordnance plants throughout the country to encourage production. But Rockwell wanted to do more for the war effort and decided he would illustrate Roosevelt's four freedoms.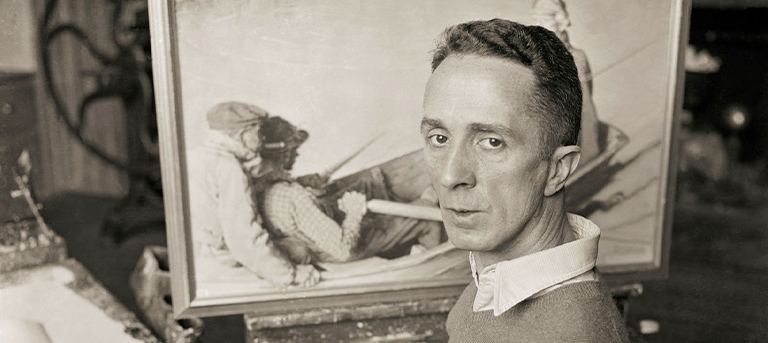 A series of four oil paintings—Freedom of Speech, Freedom of Worship, Freedom from Want, and Freedom from Fear. The Four Freedoms refer to President Franklin D. Roosevelt's January 1941 Four Freedoms State of the Union address in which he identified essential human rights that should be universally protected.

The paintings were reproduced in The Saturday Evening Post for over four consecutive weeks in 1943, alongside essays by prominent thinkers of the day. They became the highlight of a touring exhibition sponsored by The Post and the U.S. Department of the Treasury. The exhibition and accompanying sales drives of war bonds raised over $132 million.