Exercise 4 Kevin Rivera: My favorite websites
Website number 1:Newegg
Newegg.com in my opinion is one of the best sites to get top quality computer parts, laptops, prebuilt pc rigs and much more when it comes to computer tech. Whenever i need a part for my computer i always go to newegg as they have a variety of quality parts available for purchase. Its delivery is somewhat decent, not as good as amazons delivery but it always arrives on time in my experience, sometimes even earlier than expected when i ordered a PC from newegg.
On time delivery
High quality products
Great service and feedback
Website number 2:Simplyaweeb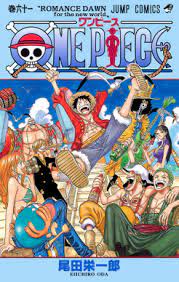 Simplyaweeb is a Manga website, i recently have been drawn to this site because of a favorite anime i watch called One piece. i really enjoy this site because i can now read chapters that havent been shown yet within the actual anime show. there are thousands of other manga titles within the site most notable and some that are new, so im never bored whenever i want to get a good read. to e its like a comic book store except its all in a website.
Entertaining
Lot's of good reads to choose from
Easy to use
Website links
Newegg.com
Simplyaweeb.com